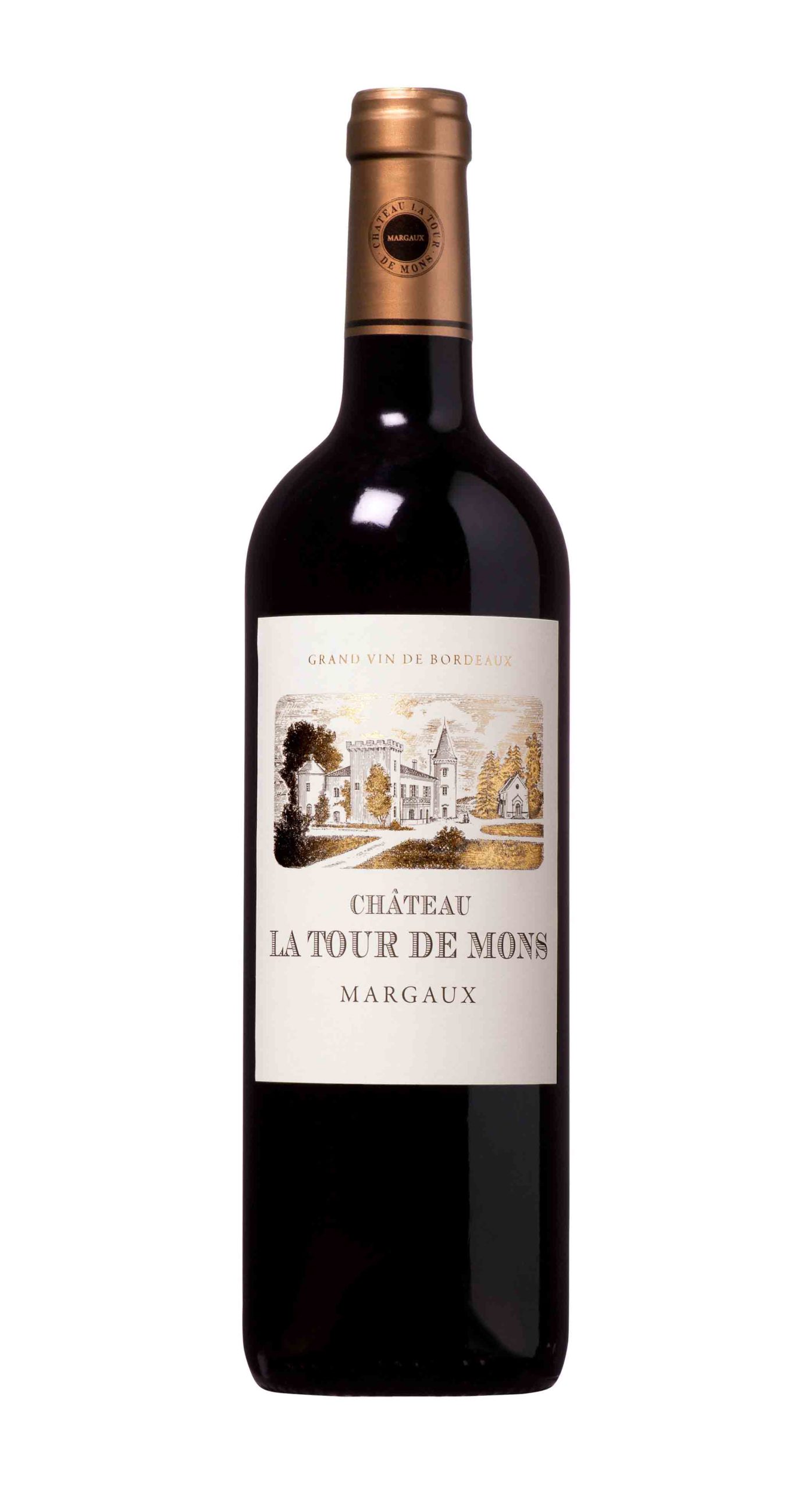 Château La Tour de Mons
Margaux
Château La Tour de Mons is a classic wine, elegant and pure and fully respectful of this great terroir of Margaux. With a vineyard planted of 61% Merlot, 34% Cabernet Sauvignon, 3% Petit Verdot and 3% Cabernet Franc, Château La Tour de Mons matures for 12 months in French oak barrels.
With an intense colour, the wine displays a very broad aromatic range that combines woody, spicy and fruity notes. Elegant and distinguished, this enticing wine, rich in density and concentration with a fine tannic structure offers a fantastic potential for ageing.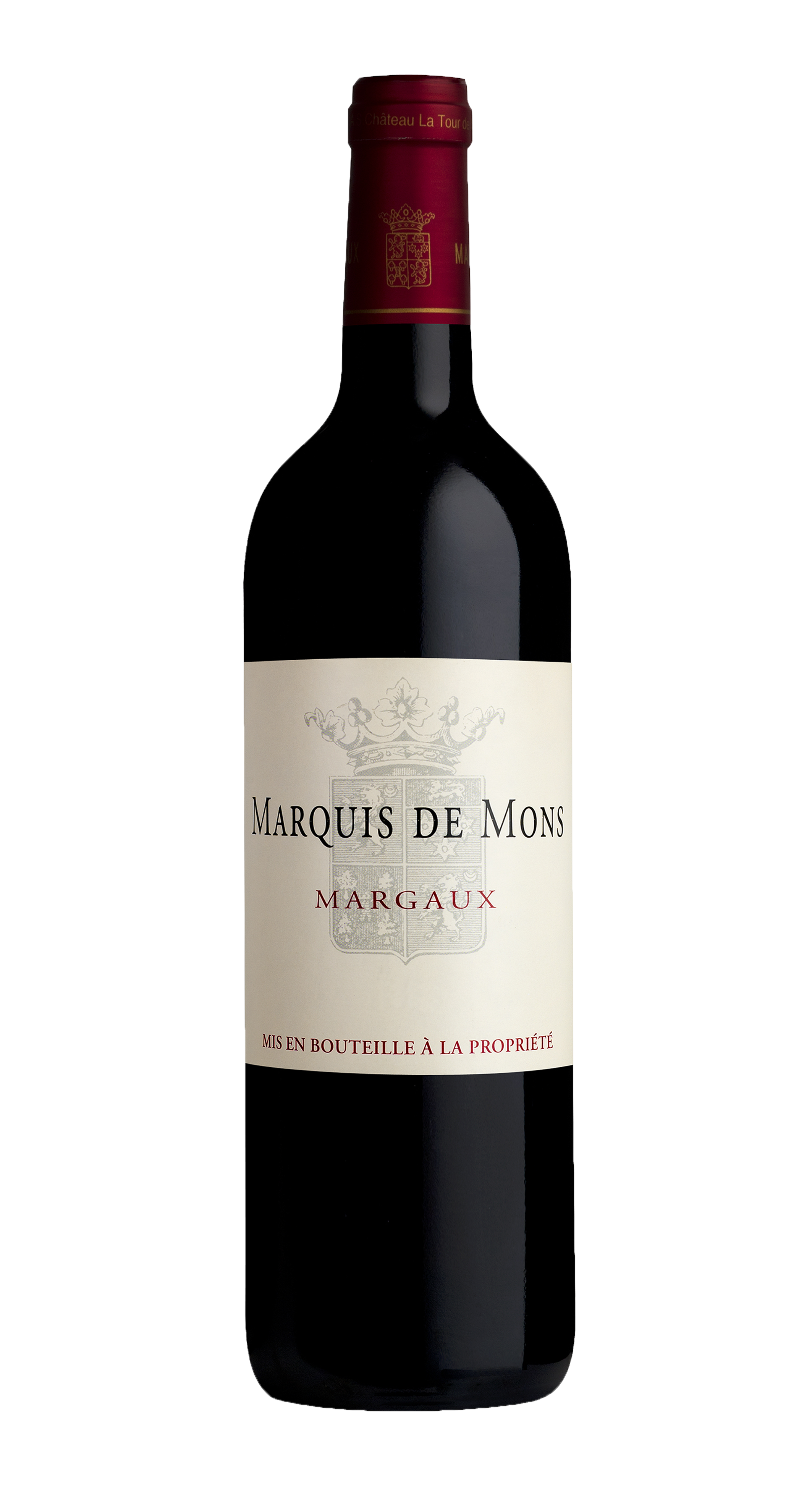 Marquis de Mons
Margaux
Marquis de Mons is the second wine of Château La Tour de Mons.
The rigorous parcellar selection practiced at La Tour de Mons allows us to offer a second wine full of elegance. The vinification of Marquis de Mons is oriented towards the research of balance, with supple tannins and good aromatic expression.
A low-temperature alcoholic fermentation allows a gentle extraction enabling red fruit aromas to develop.
Marquis de Mons is a wine to enjoy whilst young (3 to 5 years).
Beautifully dark coloured, Marquis de Mons has a complex nose with aromas of black fruits and well-integrated woody notes. On the palate, the attack is frank and the wine has a dense and smooth structure. The fresh finish is long and persistent thanks to its very delicate tannins.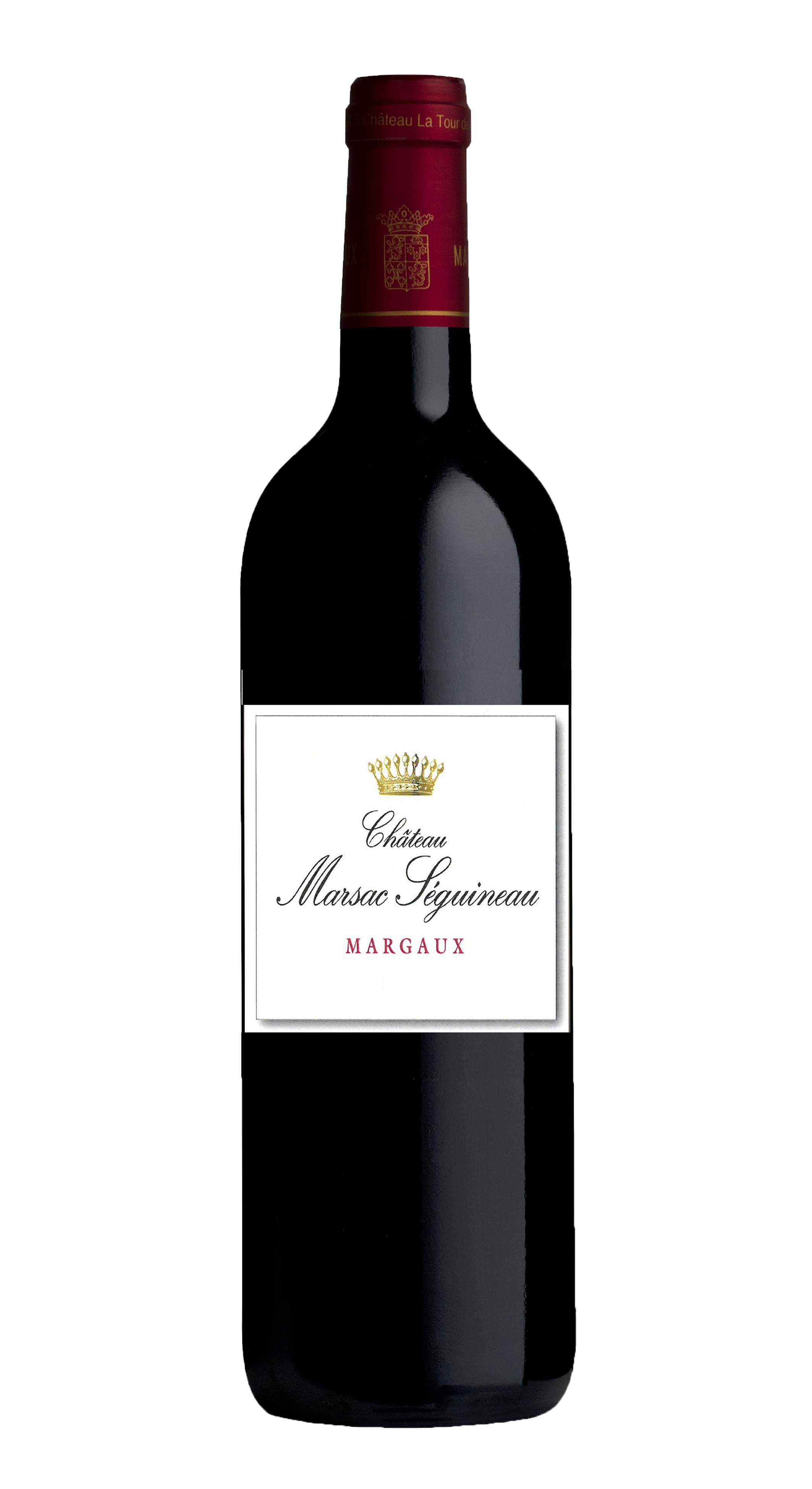 Château Marsac Séguineau
Margaux
The superb vineyard of Château Marsac Séguineau covers 10 hectares (25 acres) in the heart of the plateau known as Marsac, famed for its quality since the 18th century. It is surrounded by prestigious neighbours from the Margaux Appellation. The vineyard is planted with 60% Merlot, 30% Cabernet Sauvignon and 10% Petit Verdot.
Since 2001, Château Marsac Séguineau and the neigbouring Château La Tour de Mons, have benefited from joint management and recent technical investments. Produced with the same care and attention as its neighbour, Château Marsac Séguineau is an expressive wine, powerful and elegant, typical of the best Margaux crus.